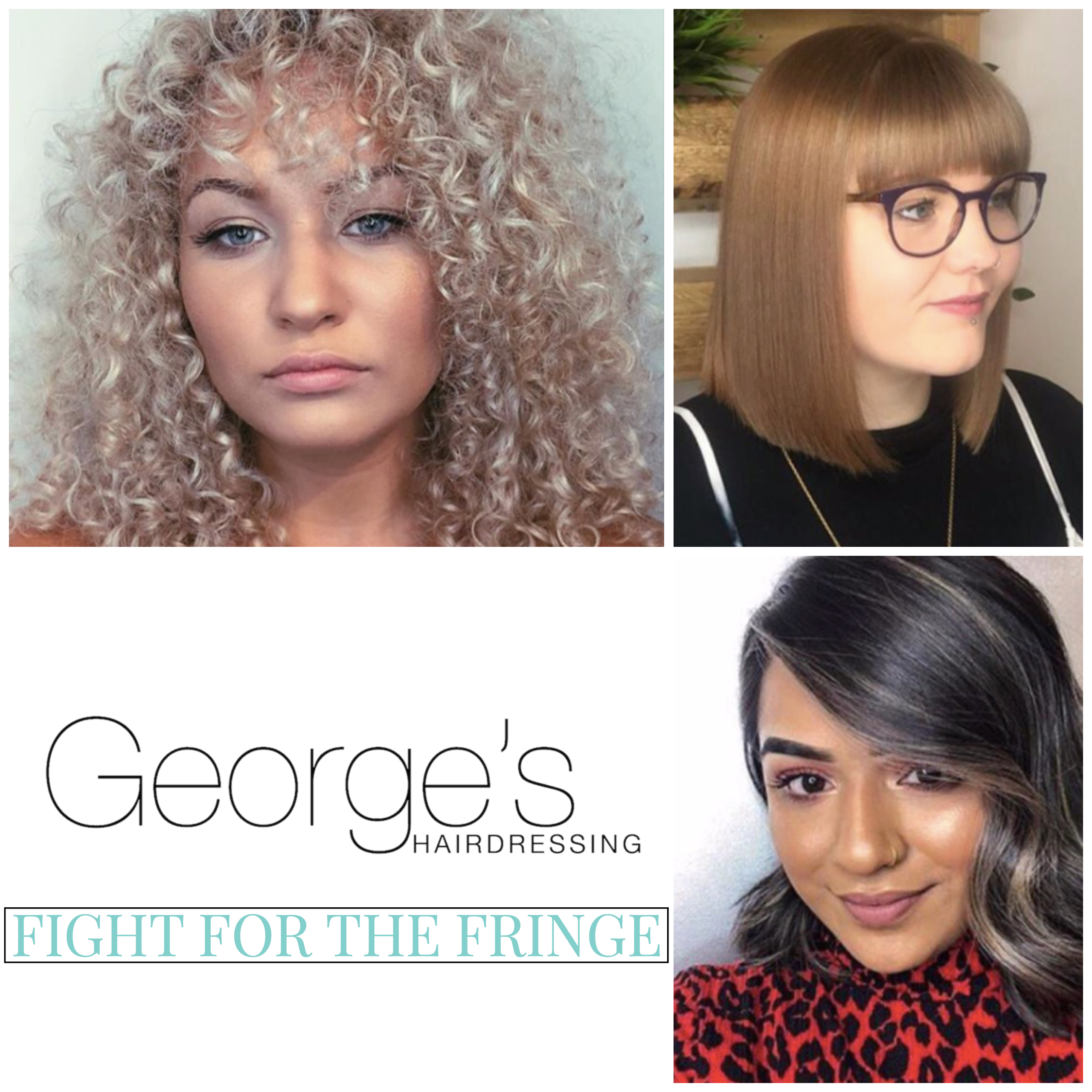 Fight for the Fringe!
Shaking up your hairstyle is the best way to transition your style into these winter seasons, and a fringe is the perfect place to start. Celebrities have made fringes their statement look in 2019, and it's a trend that is here to stay. Here's 5 reasons why you should take the plunge, just like the A-listers….
It's suited to all hair types
From waves, curls to poker straight a fringe works for all hair types. A sharp, blunt fringe will make a statement and is a style that works best on those with finer, straighter hair. For waves and curls a longer fringe style is usually better suited as the hair will naturally frame the face in a messy-chic way.
It is transitional
Fringes are a very non-committal and adaptable hairstyle option. If you want to grow your fringe out simply pin it or braid it back as your hair grows, or in a few snips adapt your hairstyle with a sleek curtain fringe.
Change your hair style whenever you please
Embracing a fringe is one of the simplest ways to revamp your entire look. Fringes come with a creative freedom which a new hair colour or cut can't offer. Part it to the side, sweep it back or pin it up – the styles you can create with a fringe are endless.
Versatility
Fringes come in all sizes and shapes, which is why they're so versatile. Whether you choose a side fringe to complement a bob or a blunt fringe to flatter your long hairstyle, they're the quickest way to transform your look.
Join the celebrity trend
Stars know first-hand the power of a fringe, as just about every celebrity has experimented with a one and put their own stamp on it, from Kate Moss to Naomi Campbell and Sienna Miller – the abundance of inspiration fringe pics is never ending!
How can we help?
Whatever style you decide on, do not attempt to create it at home, leave it to us professionals! Contact us today to book your appointment or pop in for a full consultation and discuss your fringe options with one of our stylists.