Catwalk Trends Uncovered, Spring Summer Trend Report #SS16
NEW SEASONS SPRING SUMMER TRENDS
With Spring round the corner naturally we feel ready for change. Wanting to hang up that knitwear, kick of those ankle boots and find some new inspiration? Then your in the right place. We look at trends from the Catwalk that we're loving and sure you'll be wearing to help you update your look.
Geek Chic
Pure 70's revival. Gucci makes flared trousers, oversized glasses, block colours and lurex ruffles 'madly pretty.' Think clashing patterns, floral chiffon and metallic leathers. This look is contemporary, romantic with that hint of geek chic.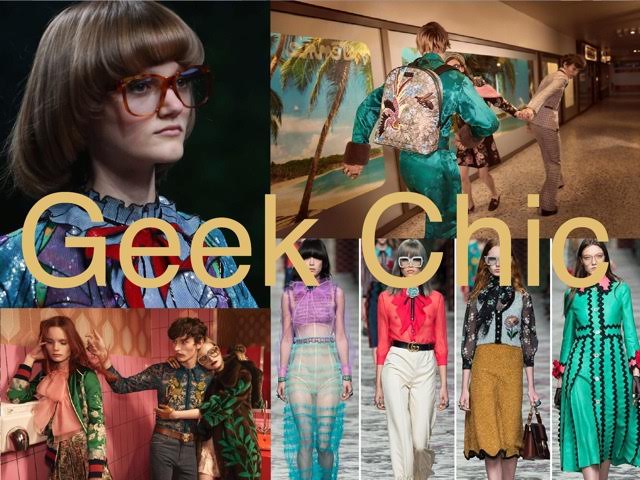 Rainbow Palletes
Ready for some colour in your life? Me too. Rainbow palletes see beautiful colour combinations to brighten up your wardrobe. Sky blue with blood red, luxurious teal and gold, a refreshing trend after a very minimal winter.
 
Peek a boo Boudoir
Chiffon, lace and silk. Underwear as the new outerwear. Maybe not one for the office, but these delicate dresses look and feel very much like beautiful nightwear. Looks amazing when teamed with black tailoring.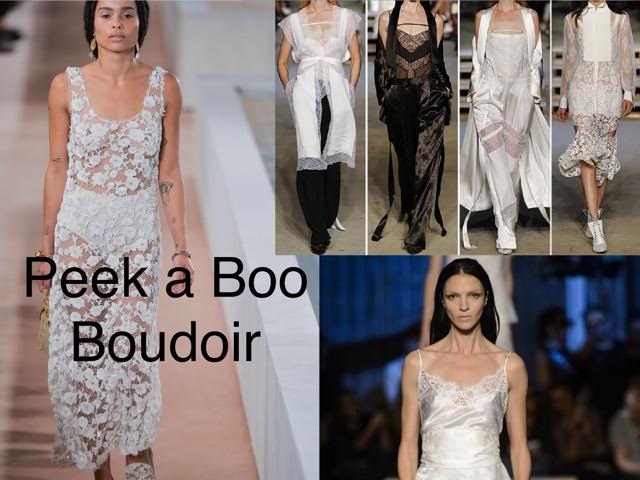 Sunset Boulevard
Officially the colours of the season. Mustard yellow, burnt orange, smokey red and dusty corals. Looks beautiful on a Mediterranean skin tone, perfect on those long summer night.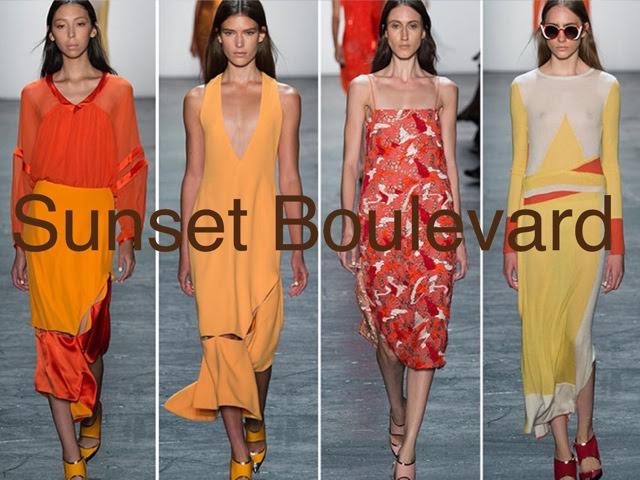 Back to Black
Does this trend ever go out of fashion? Certainly not for us hairstylists! Keep it cool in black tailoring, perfect to smarten up a casual summer dress. A wearable trend for everyone. 90's power dressing at its best!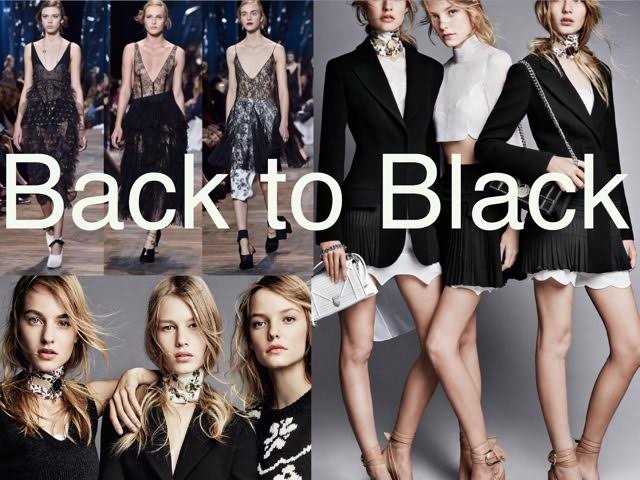 Shimmering Silver
A personal favourite trend of mine, so glad shimmering silver is hanging around for another season. Sequins, liquid metalic tones and high shine fabric is a huge trend for Summer. Looks great against a crisp white shirt and particularly suits blonde or cool brunette hair. A fun look that will add a bit of sparkle to any occasion.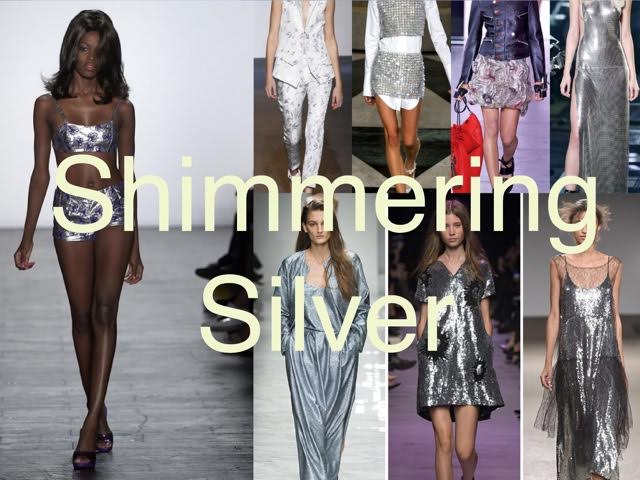 90's Revival
As a 80's baby growing up in the 90's, this sure is a guilty pleasure for me. This season we welcome back the super mini strapless dress, seriously low rise trousers teamed with cute camis, big boots, middle partings and lots of attitude. And did you know All Saints are making a comeback? The perfect muse for this look. Have a bit of fun and celebrate the 90's revival this summer.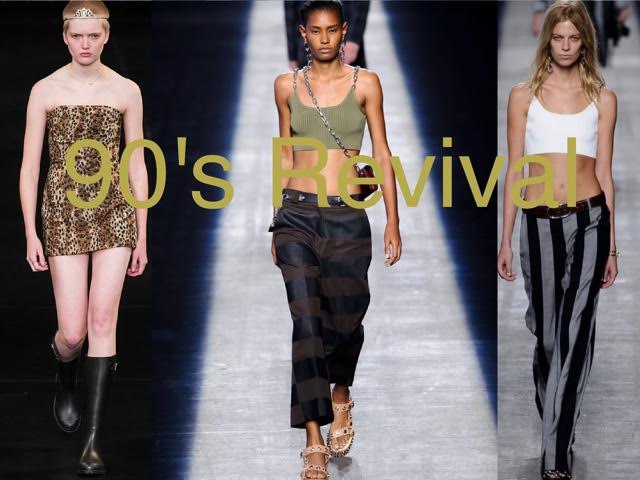 All that sparkles
Hands down the dreamiest look this season. Ashish glistens and sparkles with sequins and skateboards. Expect to see diluted pastels, Angel like net, stunning sequins with a dolly like quality. A look for the more fun and playful.