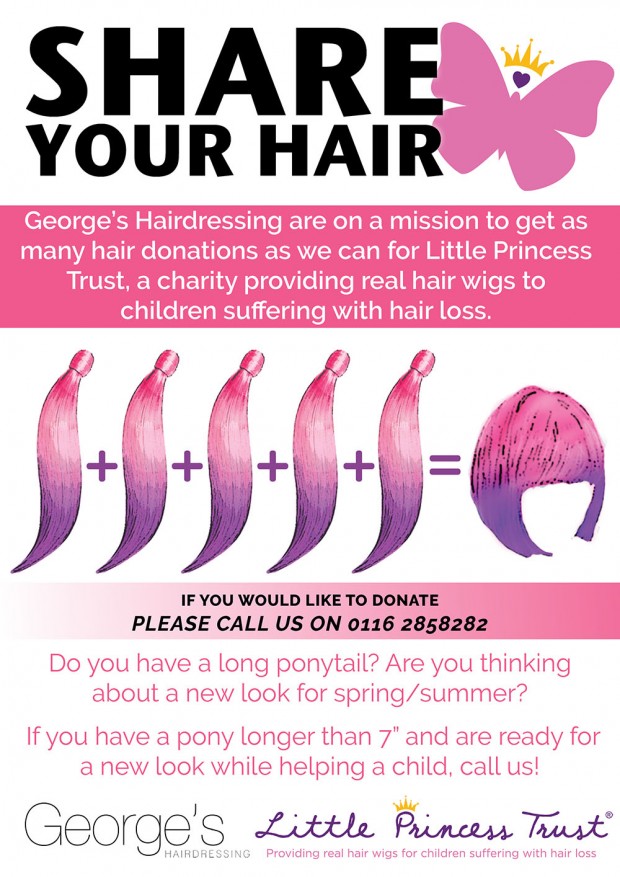 SHARE YOUR HAIR
George's Hairdressing are on a mission to get as many hair donations as we can for Little Princess Trust, a charity providing real hair wigs to children suffering with hair loss.
Do you have a long ponytail? Are you thinking about a new look for spring/summer?
If you have a pony longer than 7" and are ready for a new look while helping a child, call us!
If you would like to donate
please call us on 0116 2858282