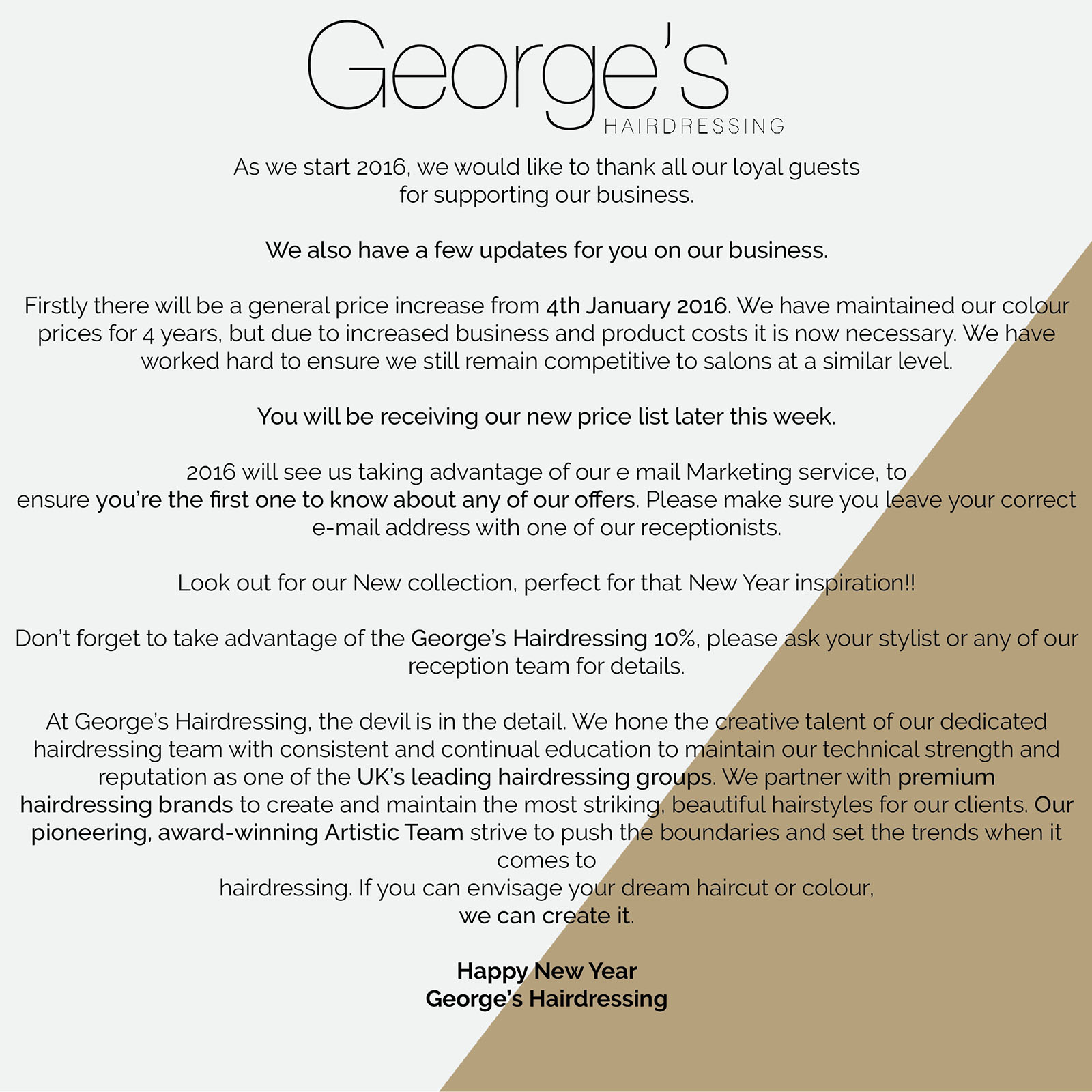 Price increase
As we start 2016, we would like to thank all our loyal guests for supporting our business.
We also have a few updates for you on our business.
Firstly there will be a general price increase from 4th January 2016. We have maintained our colour prices for 4 years, but due to increased business and product costs it is now necessary. We have worked hard to ensure we still remain competitive to salons at a similar level.
2016 will see us taking advantage of our e mail Marketing Service, to ensure you're the first one to know about any of our offers please make sure you leave your correct e mail address with one of our receptionists.
Look out for our New Collection, perfect for that New Year inspiration!!
Don't forget to take advantage of the George's Hairdressing 10%. Please ask your stylist or any of our reception team for details.
At George's Hairdressing, the devil is in the detail. We hone the creative talent of our dedicated hairdressing team with consistent and continual
education to maintain our technical strength and reputation as one of the UK's leading hairdressing groups. We partner with premium hairdressing brands to create and maintain the most striking, beautiful hairstyles for our clients. Our pioneering, award-winning Artistic Team strive to push the boundaries and set the trends when it comes to hairdressing.
If you can envisage your dream haircut or colour, we can create it.
Our new price list will be ready by the end of the week, if you would like us to e mail this to you please leave your details with reception.
Happy New Year
George's Hairdressing